Type of Containers
Для морской перевозки из США и Канады, исходя из характера груза, мы используем следующие виды контейнеров:
Standard containers (General Cargo)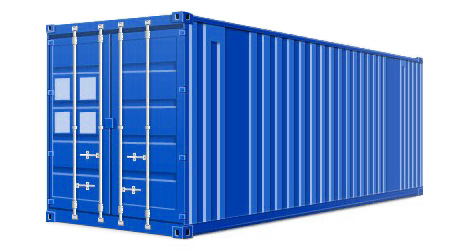 Standard containers are also known as general purpose containers. They are closed containers, i.e. they are closed on all sides. Standard containers are mainly used as 20' and 40' containers. Containers with smaller dimensions are very seldom used. Indeed, the trend is towards even longer dimensions, e.g. 45'.
Bulk Container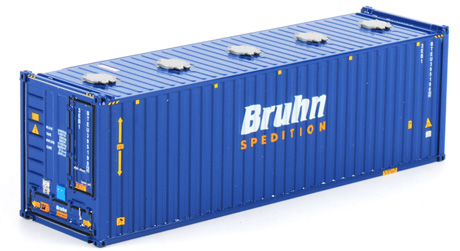 Bulk (or bulk cargo) containers have three loading hatches in the roof, each of a diameter of approx. 455 mm (1 3/4'). The distance between the hatches (center to center) is 1.83 m (6'). On the door side, there are two discharge hatches, which are sometimes equipped with short discharge tubes for guiding the bulk cargo. Alternatively, two unloading hatches may be mounted in the doorways, for emptying the containers.
Open-top container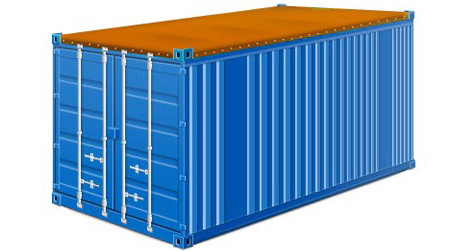 The walls of open-top containers are generally made of corrugated steel. The floor is made of wood. It has the following typical distinguishing structural features. The roof consists of removable bows and a removable tarpaulin. The door header may be swivelled out. These two structural features greatly simplify the process of packing and unpacking the container. In particular, it is very easy to pack and unpack the container from above or through the doors by crane or crab when the roof is open and the door header is swivelled out.
Flatrack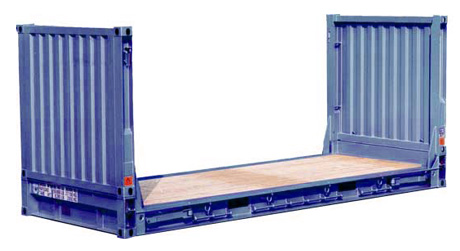 Flatracks consist of a floor structure with a high loading capacity composed of a steel frame and a softwood floor and two end walls, which may either be fixed or collapsible. The end walls are stable enough to allow cargo securing means to be attached and several flatracks to be stacked on top of one another. Flatracks are available in 20' and 40' sizes. A number of lashing rings, to which the cargo may be secured, are installed in the side rails, the corner posts and the floor. The lashing rings may take loads of up to 2000 kg in the case of 20' flatracks or up to 4000 kg in the case of 40' flatracks..
Platforms (Plats)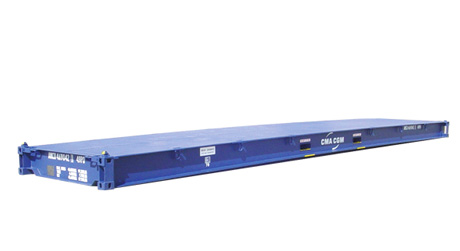 Platforms consist solely of a floor structure with extremely high loading capacity; they have no side or end walls. This high loading capacity makes it possible to concentrate heavy weights on small areas. A platform consists of a steel frame and a wooden floor structure. Platforms are available in 20' and 40' sizes. 40' platforms have a gooseneck tunnel at each end. Lashing rings, to which the cargo may be secured, are installed in the side rails. The lashing rings may take loads of up to 3.000 kg.
Tank containers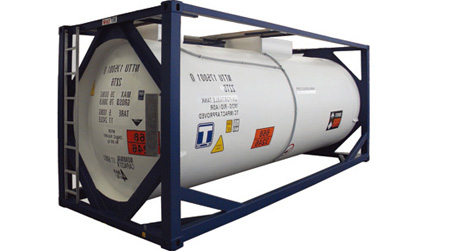 Tank containers must be at least 80% full, to prevent dangerous surging of the liquids in transit. On the other hand, they must not as a rule be over 95% full, or there will not be sufficient ullage space for thermal expansion. Tank containers are generally designed for an operating pressure of up to 3 bar (above atmospheric). The test pressure used is 4.5 bar (above atmospheric). If the cargo requires temperature-controlled transport, tank containers can be equipped with insulation or heating. The temperature of the cargo may be precisely controlled using temperature sensors.
Refrigerated and insulated containers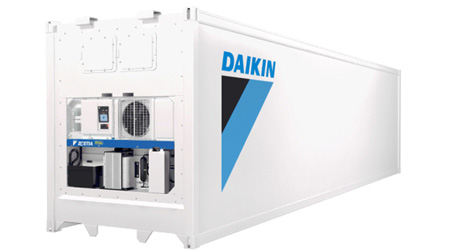 Refrigerated containers are used for goods which need to be transported at a constant temperature above or below freezing point. These goods are divided into chilled goods and frozen goods, depending on the specified transport temperature. They principally include fruit, vegetables, meat and dairy products, such as butter and cheese. High-cube integral units are used in particular for voluminous and light goods (e.g. fruit, flowers). Nowadays, goods requiring refrigeration are mostly transported in integral units, which have a markedly higher market share than porthole containers.
Specification and dimensions of containers